Russian Fan Films
Original Russian Shows
No original series have been created in this language yet.
Shows with Russian Subs or Dubs Available
Golden Age Film; Series (Drama) — Kingsland, GA, USA
A series dedicated to recreating TOS, Continues is one of the best-known fan film projects. Featuring Vic Mignogna as Captain Kirk.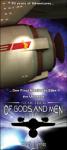 Golden Age Film; Long Film (Drama) — Port Henry, NY, USA
Star Trek: Of Gods and Men is a 40th Anniversary tribute to the entire franchise including many cast members from The Original Series as well as a few from Deep Space Nine and Voyager, and a couple of characters from Generations, which included the crew of The Next Generation cast, and one from Enterprise. It also includes the star of Star Trek Phase II, James Cawley, who worked on The Next Generation behind the scenes. The website contains a single feature-length film in three parts.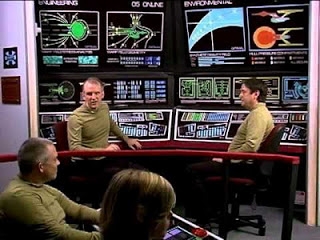 Golden Age Film; Series (Drama) — Birmingham, Alabama, USA
Adult fans working with college students, sets, costumes, make-up, CGI. (The time of The Undiscovered Country.)