Star Trek Federation Files
Golden Age Film; Series (Drama) — Iowa, USA
Starfleet Studios' GoAnimate series makes the leap to live-action in a new series following Captain Charles McCann and the crew of the Starship Constitution.
News, Reviews, & Links
Casting Call: https://www.youtube.com/watch?v=tFzyzsdVCTo (23 May 2017)
"Temp Footage" from new episode: https://www.youtube.com/watch?v=qoG2K6VKeiE (14 Jun 2017)
Episodes
His Name is Mudd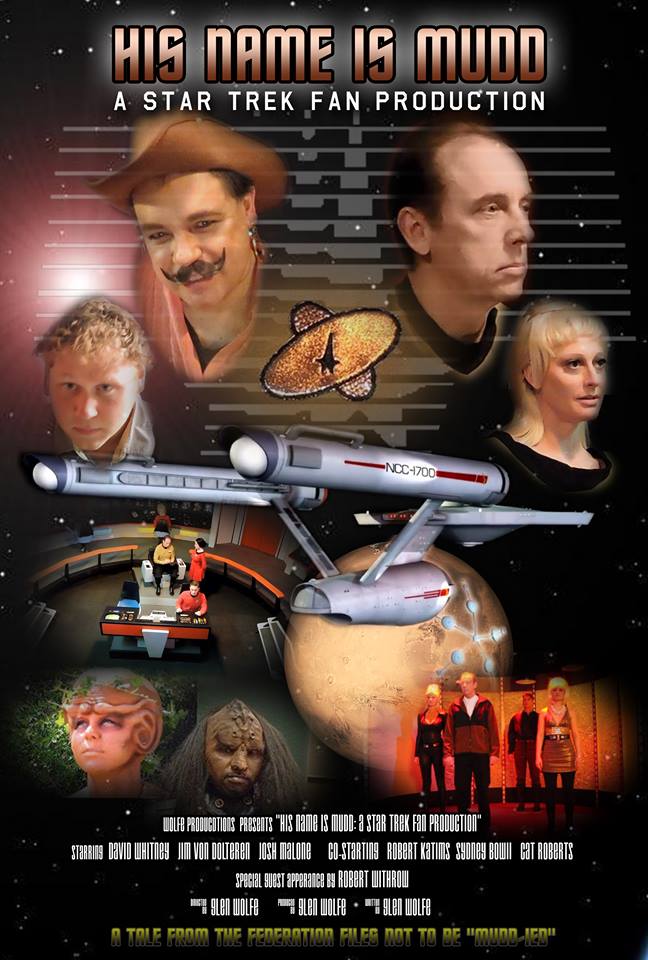 47min 25sec — 12 October 2016
Harcort "Harry" Fenton Mudd joins the star ship U.S.S. Constitution and its crew with Captain Charles McCain. In typical Mudd fashion, nothing goes smoothly on this mission to rescue Mudd's son and friend who have been hijacked by a race who are not in the current Starfleet data base.
More from Starfleet Studios
Starfleet Studios also created Star Trek Federation Files Animated.