Star Trek: Aurora
http://www.auroratrek.com/index.html
Golden Age Animation; Series (Drama) — Boston, Massachusetts, USA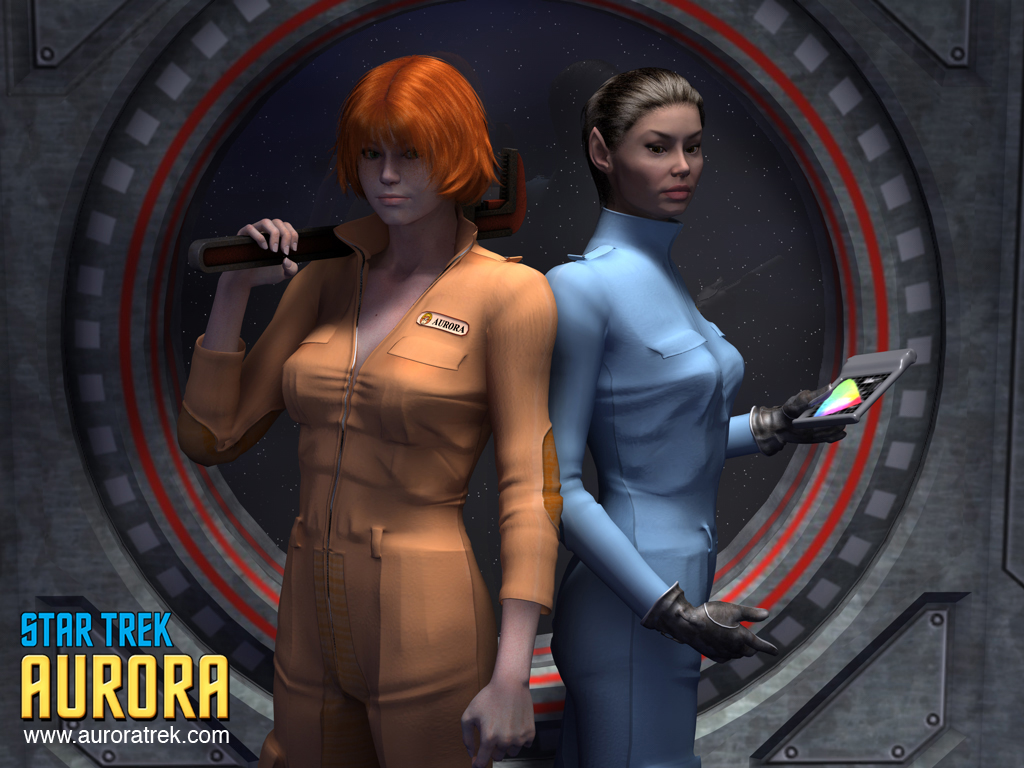 A fully animated show set just after TOS which follows a non-Starfleet merchant ship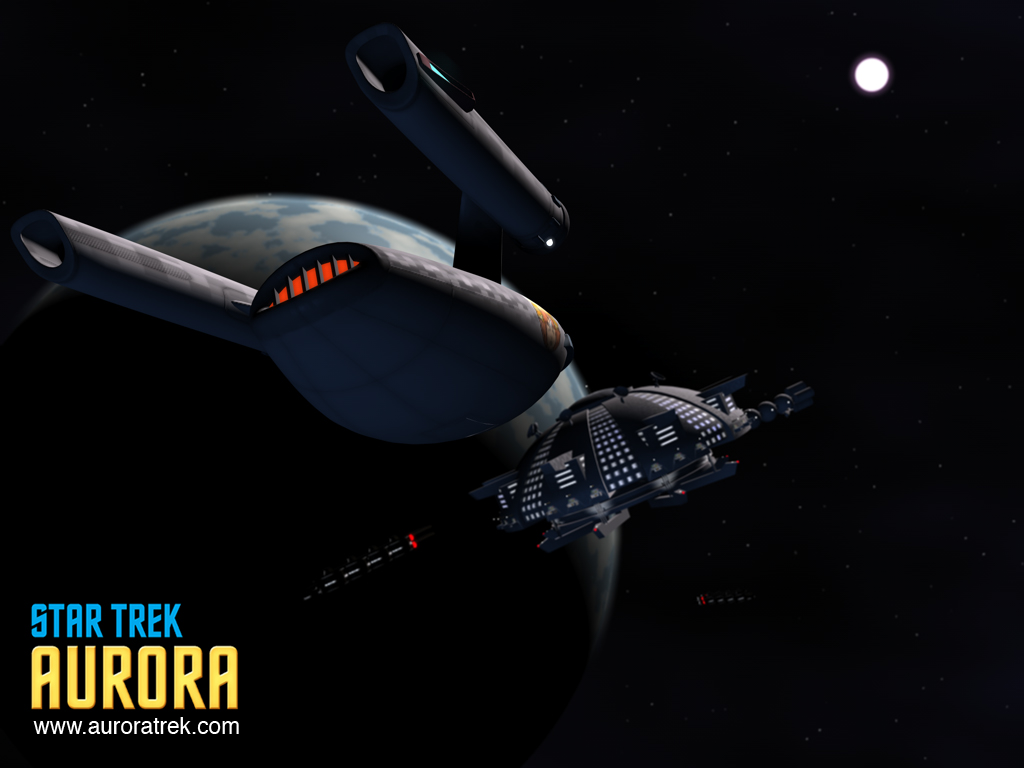 News, Reviews, & Links
Trekkie Central Magazine (feature): https://www.scribd.com/document/241546360/trekkie-central-animated-special (01 Jan 2010)
Discussion (French-language): http://www.cedric-augustin.eu/index.php?pages/Star-Trek-Aurora (06 Jul 2012)
Review (Jonathan Lane): http://www.axanarproductions.com/fan-film-friday-star-trek-aurora/ (04 Sep 2015)
Episodes
Aurora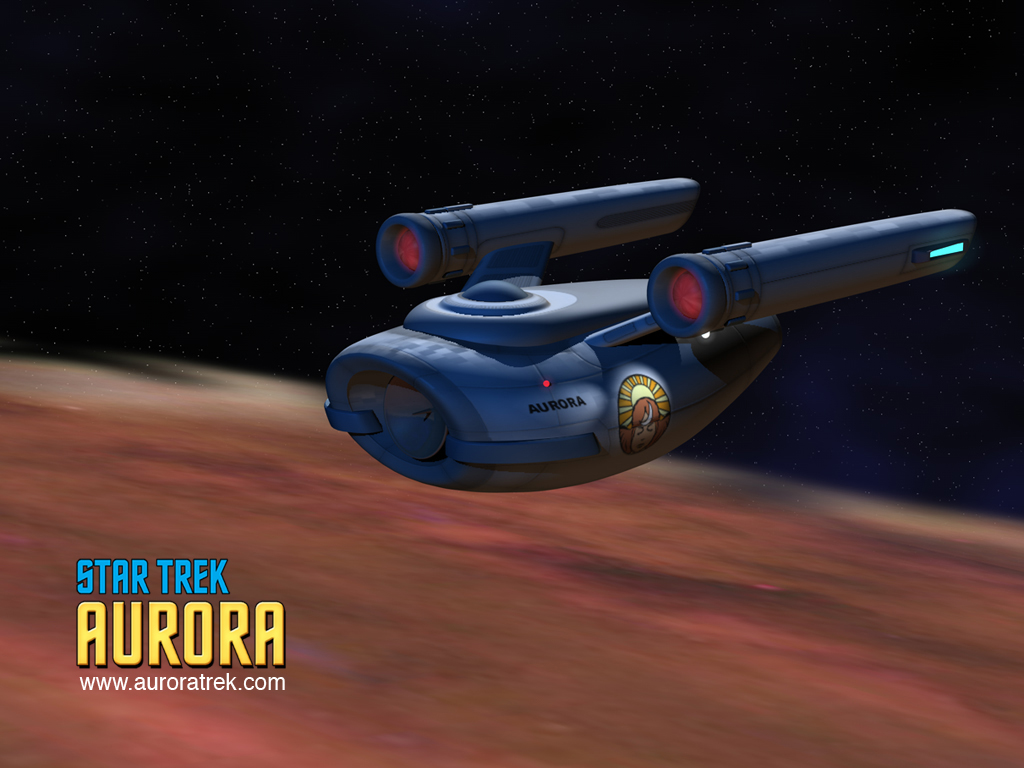 55min 28sec — 07 March 2012
Pilot episode
YouTube (subtitles in French): https://www.youtube.com/watch?v=9mHyGlqsjsQ
Vimeo: http://vimeo.com/31883614
Spanish Subtitles: http://sites.google.com/site/startreklatino/star-trek-aurora
YouTube (subtitles in Portuguese): http://www.youtube.com/watch?v=69QhZM4Qs4k
Part 1 (Catalan subtitles): http://www.youtube.com/watch?v=JPDMc7JBrOs
Part 2 (Catalan subtitles): http://www.youtube.com/watch?v=1LWSpRHn2z8
Part 3 (Catalan subtitles): http://www.youtube.com/watch?v=UDq0_GOE0pc
Part 4 (Catalan subtitles): http://www.youtube.com/watch?v=qoQ74ke3cok
Part 5 (Catalan subtitles): http://www.youtube.com/watch?v=HBAS5MCc5Xw
Reaction Thread (TrekBBS): http://trekbbs.com/showthread.php?t=125385 (17 Jul 2010)
Review (Fan Film Follies): http://www.fanfilmfollies.com/featured/star-trek-aurora (18 Nov 2011)
Interview with creator Tim Vining (TrekSpeak): http://www.youtube.com/watch?v=o4tJsOspTbY (07 Apr 2012)
Our Review
Rating: 5 of a possible 5. One of the best Star Trek Fan Films ever made.
Do You Mind (Meld)?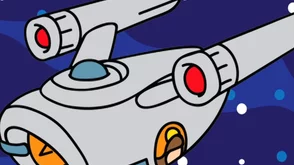 01min 05sec — 10 July 2015
A humorous short.
Vimeo: https://vimeo.com/133202045
Mudd In Your I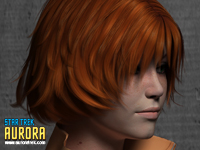 38min 13sec — 07 October 2016
Harry Mudd, that interstellar rogue, is up to his old tricks--and maybe some new ones. A chance encounter with the old rascal has caused some drastic changes aboard the Aurora, and now Kara and T'Ling must race to catch up with Mudd before it's too late!
YouTube (subtitles in French): https://www.youtube.com/watch?v=bkEm0btAgBI
Facebook: https://www.facebook.com/Auroratrek/videos/10153954897650994/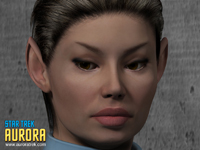 Current Production Notes
Production ended after second episode due to CBS fan film guidelines. However, creator Tim Vining hopes "to revisit these characters at some point." A 3min 42sec teaser trailer was released for a third episode "Thine Own Self," on Feb 26, 2013, but the teaser is no longer online. Vining instead began working on Quest of the Key, an animated fantasy movie with much of the same cast.